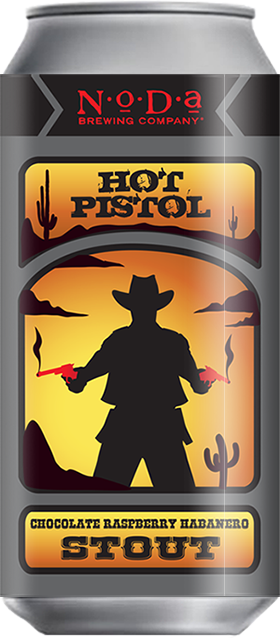 This awesome stout is all over the place in the best of ways.  This winning brew from our first Homebrew competition is based a solid American stout but then gets cranked up in flavor complexity while staying surprisingly balanced.  First, the beer is essentially turned into a milk/sweet stout with the addition of lactose, increasing the mouthfeel and finishing sweetness.  Then it is accented with a perfect portion of cocoa nibs to enhance the dark chocolate character of the toasty malts.  After the beer is in the fermenter, we add raspberry puree to add a unique, fruity aroma of fresh raspberries that act like the "raspberry (instead of cherry) on top of the desert".  After fermentation is finished we steep the beer on several pounds of dried habanero peppers and the inject them into the beer.  The pepper isn't very present in the taste but gives a satisfying swell of gear at the end of the sip!  Grains used are Two Row, Chocolate malt, Caramunich malt, chocolate wheat malt, toasted barley, carafa3.  Hops are Magnum and Cascade.
SIGN UP FOR NODA NEWS
Never miss a release, a beer special or a really fun event ever again!