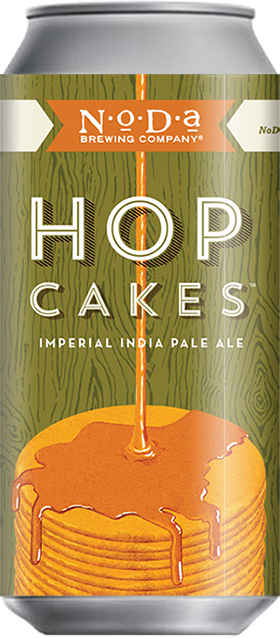 Our first special Imperial IPA release began as a simple experiment: "What would a huge hop bursting imperial IPA taste like if it used a sugar more commonly associated with darker/maltier beers, like maple syrup, instead of a lighter sugar like honey or dextrose?".  Hop Cakes is what resulted.  An over 10% imperial IPA using only base grains to allow the addition of maple syrup to fully show what it could add to color and flavor.  The syrup is added to the boil and is sourced in bulk from Vermont.  The sugars main roll is adding increased fermentable sugars and some color but many still taste a subtle difference in the malt backbone from the syrup addition.  The hops added to the brew are added aggressively throughout boil and in dry hopping giving a huge hop bouquet full of notes including pine, pear, pineapple, geraniol flowers and tangerine.  All in the name of science, or buzzed curiosity, whichever works.  Grain used is Two Row and Married Otter, Hops are CTZ, Warrior, Summit, Citra, Centennial, Eureka.
SIGN UP FOR NODA NEWS
Never miss a release, a beer special or a really fun event ever again!