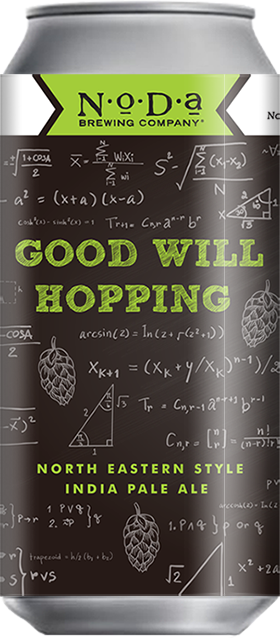 This New England inspired IPA was our first iteration of the emerging style.  Using large dosage of wheat and oats in the mash give the beer a distinctively different mouthfeel from our West coast themed IPAs and the hop additions are focused on the end of the boil and two dry hopping additions.  This beer is heavy on citrus, tropical, and floral aroma and flavor with piney accents with little in the way of maltiness.  The beer isn't as cloudy as our other Hazy/New England offerings that came after but the flavor, aroma and overall character is unique and amazing experience in its own.  Grains are Two Row, Carafoam, Wheat malt, Flaked Oats.  Hops are Simcoe, Citra CTZ and Summit.
SIGN UP FOR NODA NEWS
Never miss a release, a beer special or a really fun event ever again!