December 3, 2018
If you know much about us, you know two things:
We LOVE beer (duh)
We LOVE our city
That means, we're always looking for unique ways to bring beer and people from Charlotte together! This exact combination of activities is happening in the tap room on Sunday, December 9, with our Shop Drop 'N Roll Holiday Market (12-6 pm). We bring the city's best artisans right into our tap room so that you can reach them all at once, and do it while you're sipping on a locally made brew!
While there will be TONS of amazing vendors in our tap room on Sunday (get the full list here), we've pulled out some of our favorites for you to keep an eye out for while you're here checking off your Christmas shopping list!
For Your Dad:
Get a custom painting of his pop's little buddy that never leaves his side from Paintings & Things by Carla.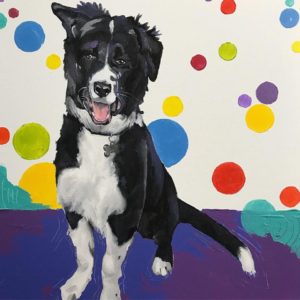 For Your Sister: 
So, she's not a craft beer drinker? But, she always wants to come brewery hopping with you? We've got just the thing! Buy her a NoDa Brewing Company gift card (from your bartender) and she'll be able to come in and enjoy our new craft spiked seltzer, Brizo, right alongside you and your brews.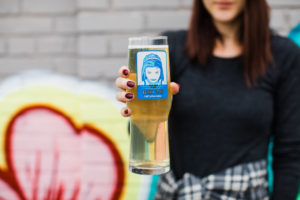 For Your Mom:
Get all the gourmet treats for Mom so she doesn't have to worry about baking this season! She'll love all the extra time she has on her hands thanks to Wentworth & Fenn.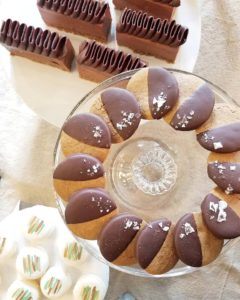 For Your Boss:
Show them just how thoughtful you are by getting a present they'll ACTUALLY  enjoy! ;) Grab a four pack (or two) of our seasonal 6.5% ABV IPA, Hoppy Holidays!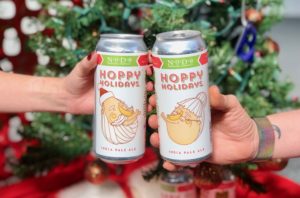 For Your Aunt:
Get your out-of-town aunt something that she'll actually use, and something that shows your hometown pride! Give the gift of fair trade skincare from Toushea Body Boutique.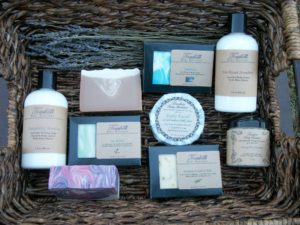 For Your Brother:
Still working on getting him to convert to craft beer? Snag a few 32 oz. crowlers to show him the variety of deliciousness there is for him to enjoy!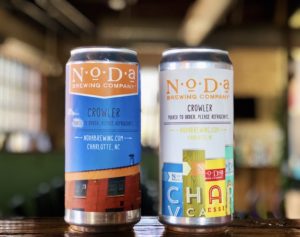 All the items listed above… and SO MUCH MORE will be in the tap room on Sunday, 12/9, and we'd love for you to join us in shopping local this holiday season!