EVENTS
From live music, trivia, and food trucks to running, yoga, and painting, there's no shortage of events at NoDa Brewing Company. We host an activity just about every day of the week – drink for a good cause on our "You Drink, We Donate!" nights; shop our seasonal maker's market, Shop Drop 'N Roll; get sweaty with run club; or find your zen at yoga. Just to name a few. Come out to grab a beer and join us for an event – there's bound to be something for everyone.
Looking for the perfect place to hold your next event? We have plenty of options available to suit your needs. Get in touch with us!

Beer has calories. Running burns calories. It's pretty simple. Join us Wednesdays at 6:30 p.m. and Sundays at noon (at our NorthEnd location) for routes that begin and end at the tap room, where we toast our fitness victory! After all, isn't a run that ends with a brew a personal best? We run rain or shine and welcome runners of all abilities and offer one-, three-, and five-mile loops. Whether it's beer or running, don't forget to pace yourself.
Yoga is on hold for the summer! Stay tuned! Find your zen for just $5 at NoDa Hop Yoga on Sundays at 10:45 a.m. The class is hosted at our NorthEnd location and the cost of entry gets you a beer, which is sometimes incorporated into the practice – bringing "beer yoga" to a whole new level. This restorative yoga session based on recovery/deep stretch and strength training is perfect for beginners or anyone wanting to get back into their practice, so don't be intimidated.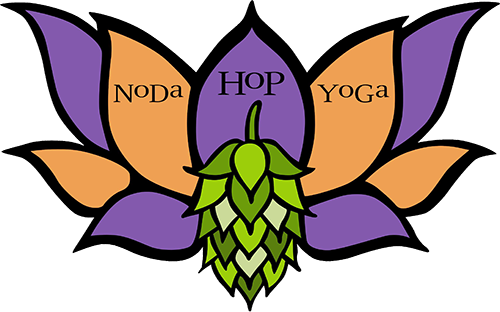 SIGN UP FOR NODA NEWS
Never miss a release, a beer special or a really fun event ever again!